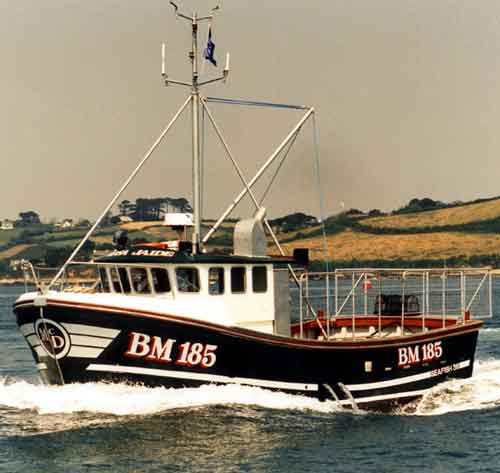 Max under 10m length overall fishing vessel with 4.72m (15′-6″) beam.
Probably the largest moulded hull form in the category available. Features include large bulbous bow enabling the engine to be fitted well forward maximising the hold capacity with standing headroom.
Large displacement and huge propeller aperture makes an ideal trawler or vivier crabber.
SF33 Lines Plan and Specification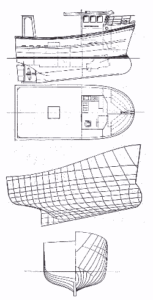 Some Diagrams are not to scale. All craft are custom built and may not match diagram above
Draught
Metric 2.21m Imperial 7'-3''
Beam
Metric 4.72m Imperial 15'-6''
Overall Length
Metric 10.9m Imperial 33'-0'
Registered Length
Metric 8.10m Imperial 30'-0''
Propeller Diameter
Metric 1.32m Imperial 4'-4
Fish Hold Capacity
Metric 25 cubic meters Imperial 883 cubic ft
Engine Power
Metric 110 - 180kw Imperial 150 - 240hp
Fuel Capacity
Metric 3650 litres Imperial 800 galls
Range
Metric 2222 km Imperial 1200 nm
Speed
Metric 17kph Imperial 10knots
Dimensions in FT and Inches
This Cygnus boat is available from 
Anderson Marine
Aleyska
Peterhead
Scotland
United Kingdom
AB42 3DH
T: +44(0)1779 477888
E: info@andersonmarine.co.uk