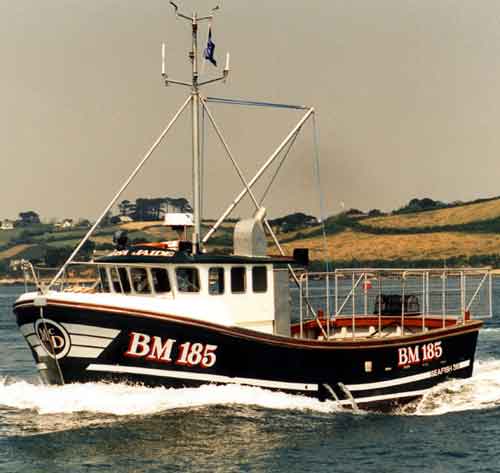 Built as an under 10m registered length fishing vessel, wide 4.72m beam and 2.2m draught, this 35ton displacement hull is perfect for trawling or as a crabber.
Power requirement around 250 to 300 hp. Available in aft or forward wheelhouse arrangements.
The bulbous bow design was integral from the outset and was not an after thought add0on combined with a high flared bow and good freeboard makes for a stable and seaworthy vessel.
SF38 Lines Plan and Specification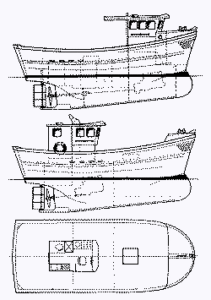 Some Diagrams are not to scale. All craft are custom built and may not match diagram above
Overall Length
Metric 11.8m Imperial 38'-7''
Registered Length
Metric 9.99m Imperial 32'-6''
Depth
Metric 2.21m Imperial 7'-3''
Beam
Metric 4.72m Imperial 15'-6'
Propeller Diameter
Metric 1.32m Imperial 4'-4''
Fish Hold Capacity
Metric 25 cubic meters Imperial 883 cubic ft
Fuel Capacity
Metric 3650 litres Imperial 800 galls
Engine Power
Metric 110 - 180kw Imperial 150 - 240hp
Range
Metric 2222 km Imperial 1200 nm
Speed
Metric 17kph Imperial 9 knots
Dimensions in FT and Inches
This Cygnus boat is available from 
Anderson Marine
Aleyska
Peterhead
Scotland
United Kingdom
AB42 3DH
T: +44(0)1779 477888
E: info@andersonmarine.co.uk