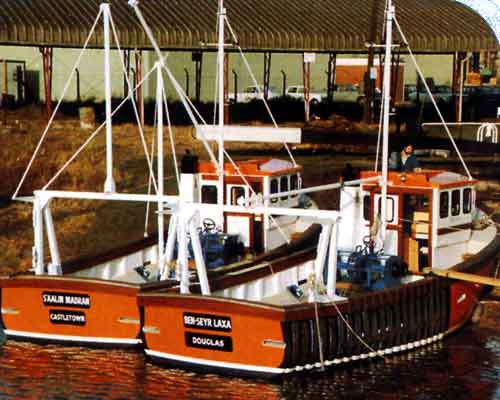 The CYGNUS GM32 was conceived as a multi-purpose costal fishing vessel, built in GRP, and has proven to be a classic design, and the recognised standard for costal fishermen. Every craft is constructed carefully in accordance with the needs of each individual skipper, to suit his particular style of fishing or methods of working.
They can be built to the requirements of most classifications and have in the past years been surveyed and approved by BIM, SFIA, DTp, Lloyds, IMD, Crown Agents, FAO and others.
Features include a modern round bilge , heavy displacement design providing excellent stability characteristics, good cargo carrying capacity and spacious deck working area. The hull is easily driven and needs only relatively low power to achieve a very economic performance.
Over 200 of these craft have been completed (since 1974) and they are in action around the world. They have been supplied to Burma, Sri Lanka, Iceland, Nigeria, Saudi Arabia, Sweden, Seychelles, Rwanda and nearly every fishing port in the British Isles, proving that this design has won international acceptance and approval.
GM32 Lines Plan and Specification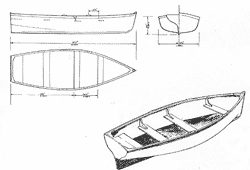 Some Diagrams are not to scale. All craft are custom built and may not match diagram above
Dimensions in FT and Inches
This Cygnus boat is available from 
Brian Vandenberghe
Jan Blockxstraat 5 B31
2018 Antwerp
Belgium
M: + 32 (0) 473 34 61 99
T: +32 (0) 3 218 91 16
brian@cygnusboats.com
info@cygnusboats.com
The Yard:
Fionan Murphy
F.M. Marine Services Ltd
Ballymanagh, Valentia Island
Co Kerry, Ireland
Reg. Nr.: 9645613L