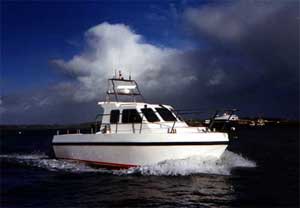 Also available in 28′ version. The Tornado model from Cygnus Marine is a fast deep vee hull, designed by John Moxham, with a 22 degree dead rise angle, to give a comfortable ride and maintain a good speed in difficult conditions. 
Available at 26′ and 28′ hull lengths, with variable size of wheel house and cockpit to suit each owner particular requirements, the Tornado is intended for use as a fast cruiser and sea angler, for all year round use. Propulsion is a single diesel engine 200 – 250 hp via a stern drive, to give a maximum speed of 25 – 35 knots (subject to displacement) and cruise happily at 18/22 knots for hours.
 In the fore cabin there is good space for two vee berths. Enclosed WC compartment, and hanging locker. Up in the wheelhouse is the helm position with galley aft, and a good sized dinette unit convertible to a double berth if needed. The cockpit deck is self draining, usually flush, but an engine box / seating can be incorporated.
Over the years the CYGNUS TORNADO 28 has proven itself to a comfortable fast hull design, with an excellent ability to perform in rough seas and poor conditions. This is of particular importance to commercial applications, where this John Moxham hull has scored well in such diverse tasks as police launch, fishery patrol, super yacht tenders, captains barges, survey vessels and fishing boats. For the serious angler, the ability to achieve good offshore distance in the shortest possible time is paramount making the fast planing hull of the TORNADO an ideal choice. The wheelhouse size can be varied to match each owners specific requirements, with cockpit length to suit. Propulsion is normally stern drives but waterjet/shaftdrive/surface-piercing propellers or DKD drives are also optional. I
Up in the wheelhouse, the galley unit is normally found aft of the helm seat (on either hand) with a convertible dinette unit / berth on the other side. Swimming platforms and transom décor are available if required, plus a host of other choices.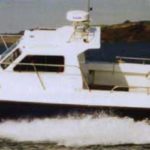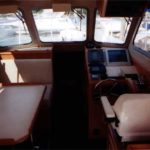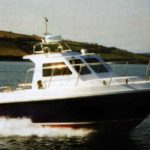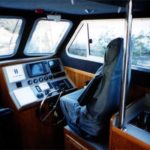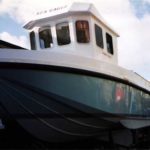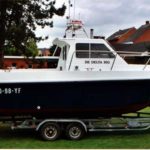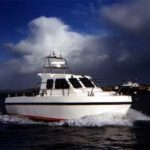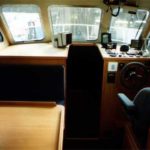 Tornado Lines Plan and Specification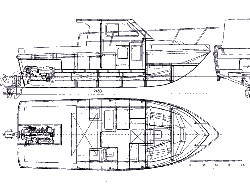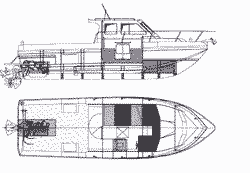 Some Diagrams are not to scale. All craft are custom built and may not match diagram above
Overall Length
Metric 7.99m Imperial 26'-2''
Draught
Metric 0.36m Imperial 1'-2''
Beam
Metric 2.8m Imperial 9'-1''
Power
Metric 260 kw max Imperial 350hp
Speed
Metric 60 kph Imperial 35 knots
Dimensions in FT and Inches
This Cygnus boat is NOT available
A video from the internet  courtesy of  "Guernsey Lure Fishing"
Get in touch with your pictures and details of any boats you spot out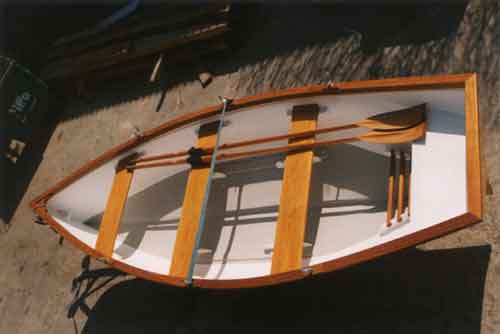 John Doe
@username
CY15 spotted in Bournemouth harbour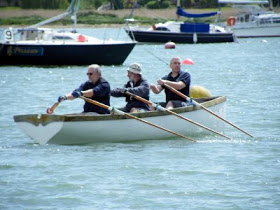 John Doe
@username
CY15 submitted by Jim from Hartlepool. Originally called Aurora the boat is now a punt for a larger sailing craft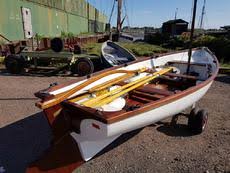 John Doe
@username
Oyster fisher from Hamble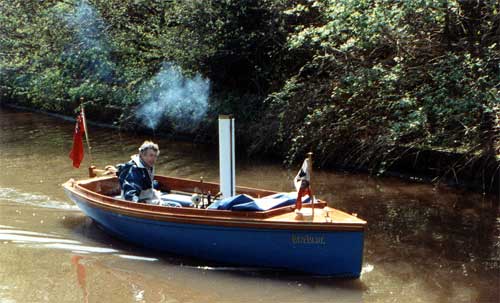 John Doe
@username
Training gig for Flushing rowing club
Submit a Photo and Details of A Cygnus you Spot
We'd love to hear from anyone who spots a Cygnus. Contact us with all the details: